Introduction of spot and tango dog food
Spot and Tango dog food prepares fresh, healthy dog meals ready to serve and delivered straight to your house. Spot and Tango dog food sell freshly prepared dog food made with human-grade ingredients without fillers, artificial additives, or preservatives.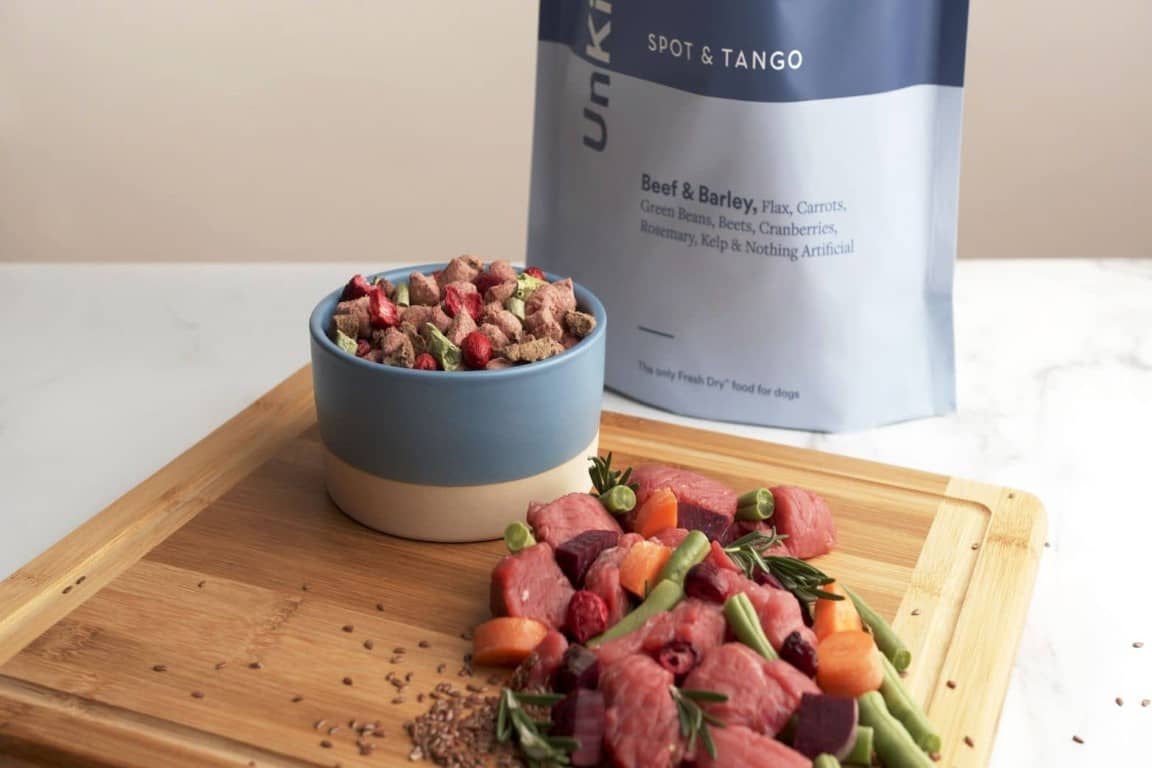 Pets are unique. They provide unmatched friendship and unconditional loyalty. According to a survey, 88% of Americans view their pets as members of the family. Therefore, you should probably also feed them as if they were family. You could get some help from Spot and Tango dog food.
Also Read: Ultimate guide for Barkbox super chewer
Russell Breuer, the creator of Spot and Tango, was inspired to make wholesome dog food by his Golden doodle, Jack. Breuer prepared a tasty, fresh lunch for his dog using goods from the farmer's market. Spot and Tango dog food have positive reviews from all over the world.
In 2013, Breuer launched Spot and Tango because of his success with Jack. To guarantee that their products satisfy all of a dog's nutritional requirements, their dog food is created by a veterinary nutritionist. Spot and Tango dog food costs are amazing.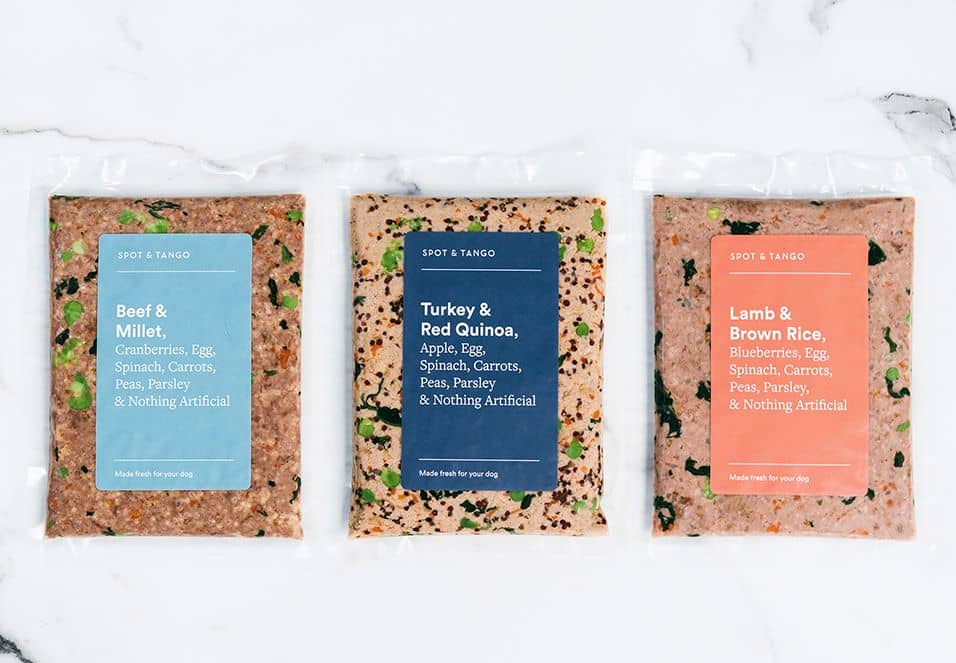 Where is Spot and Tango Dog Food Produced?
For the highest quality control, Spot & Tango Dog Food is produced in USDA/FDA-inspected kitchens around New York. The HACCP food safety rules are strictly followed in these kitchens.
How is the dog food Spot and Tango made?
Fresh, human-grade ingredients are used in The Spot And Tango Dog Food, which are chosen based on your dog's nutritional needs. Spot And Tango Dog Food is freshly prepared at low temperatures for a considerable amount of time, as compared to regular kibble, which is dry and typically processed at high temperatures that reduce the food's nutritional content.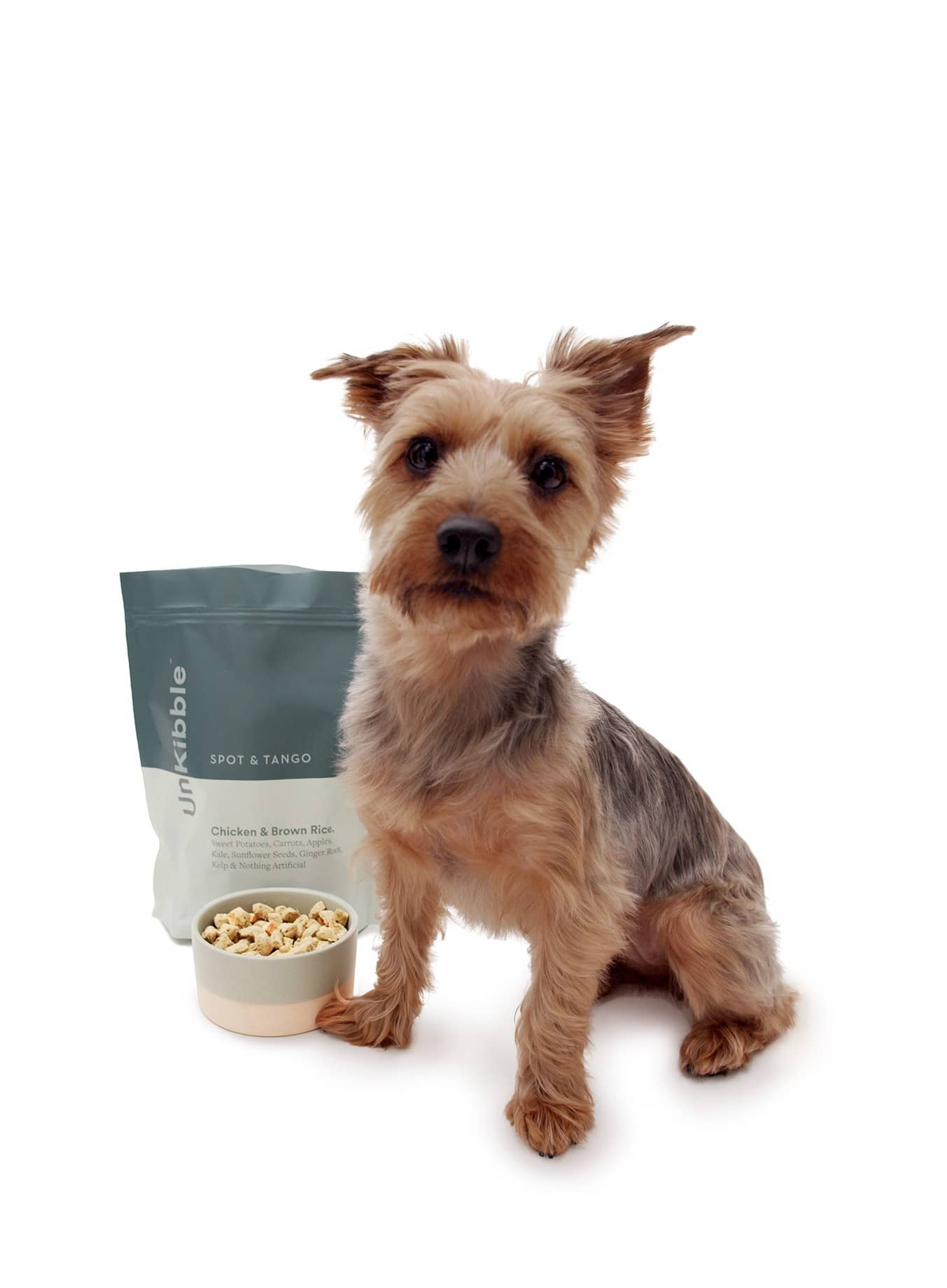 As a result, every meal contains the benefits of nutrients preserved in their natural amounts. To ensure constant quality, each recipe is made in small amounts. Also, veterinary experts developed each dish in accordance with the AAFCO Dog Nutrients Food Profile values.
Is Tango and Spot suitable for dogs?
Yes, dogs can eat the Spot and Tango fresh meals. The moist, nutrient-rich Spot And Tango dog food have advantages over traditional dry kibble.
Healthy weight maintenance, strong muscles, a strong immune system, increased energy levels, and improved digestion are a few advantages. Overall, the dog's health and energy are improved by this.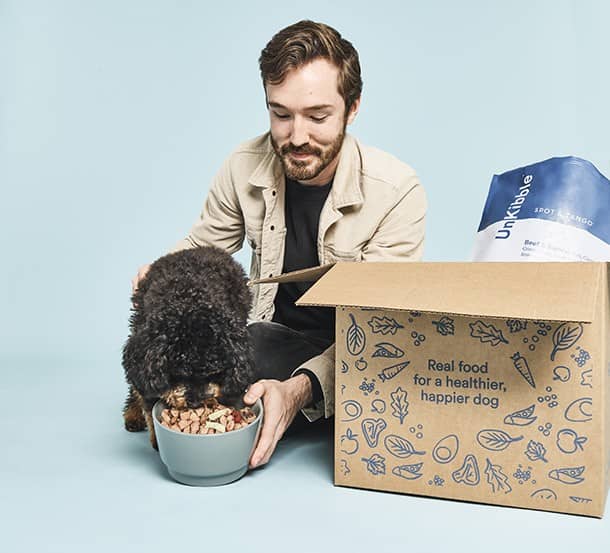 Pros of Spot and Tango Dog Food
Good for Sensitive Dogs,
It is excellent dog food for sensitive stomachs and digestive problems of dogs. These fresh recipes are calming and simple to digest compared to dried dog food.
Excellent for picky eaters
For picky eater dogs, Spot and Tango fresh dry food have been a "savior." Even dogs with picky appetites enjoy the Spot and Tango meals when presented. The dog treats are very delicious.
Broad Suitability
Spot and Tango dog food are ideal for all breeds of dogs, from tiny puppies like Chihuahuas to enormous canines like Great Danes. The meals are quite a nutrition.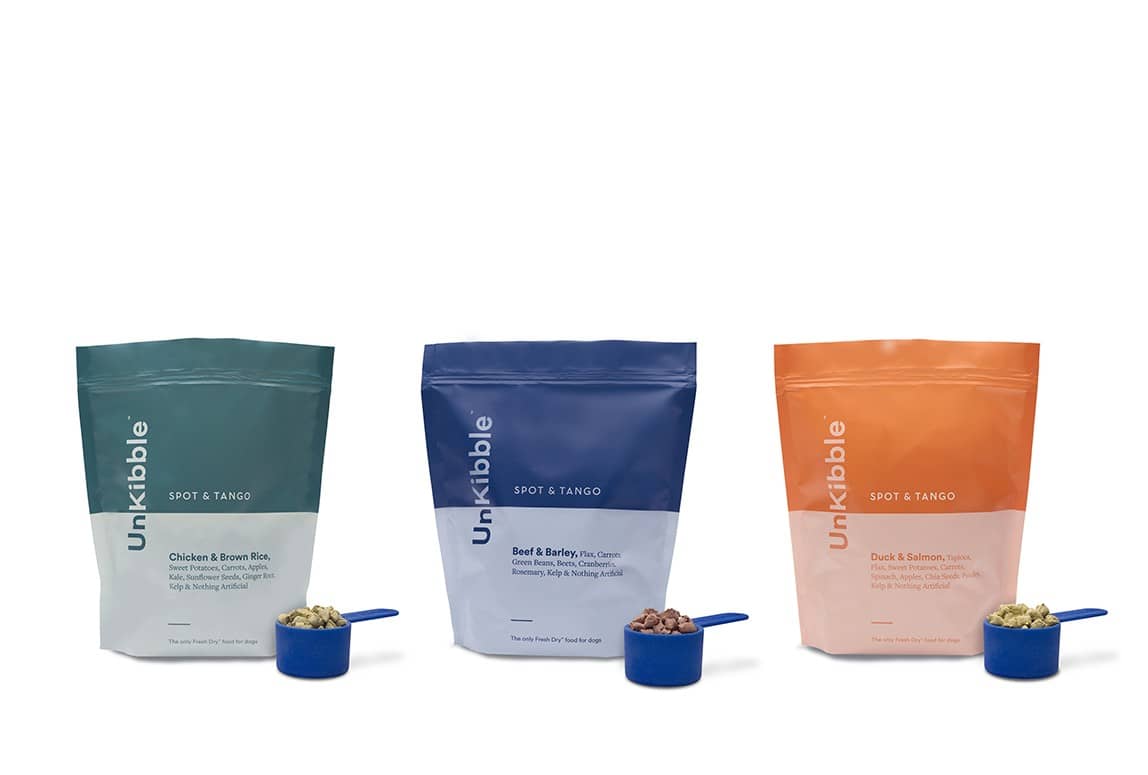 Use in real life.
Spot and Tango's dog food delivery service is practical and supports customized meal planning. Also, the company provides a two-week trial before you commit to buying. A further benefit is a money-back guarantee.
Also Read: 5 best Medicated Dog Shampoo for Yeast infection and Itchy skin
Cons of Spot and Tango Dog Food
More expensive than standard dry dog food (kibble)
It is delivered in frozen packaging, therefore melting is required before usage.
Review of Spot and Tango Dog Food
In order to prevent your dog from having to be choosy when eating, Spot and Tango Dog Food makers are picky about their ingredients and formulas. None of the formulations involve fillers, chemicals, or preservatives and are free of GMOs and hormones. It is the finest way to provide your dog with a satisfying dinner without sacrificing its health advantages.
One of the top dog meals is Spot and Tango, which has received a rating of 4.9/5 overall from 740 users.
The quality of the fresh ingredients, the addition of vegetables, and doorstep delivery are just a few of the features that pet parents love about the Spot and Tango service.
Also, they are talking about the brand's money-back guarantee and two-week trial period, which reveals a great deal about the quality of the meals.
Are Spot and Tango's prices Actually Worth It? (Review)
Fresh pet food is something you should consider because it's not only about the extra money you'll be paying each month. Spot and Tango dog food have amazing reviews.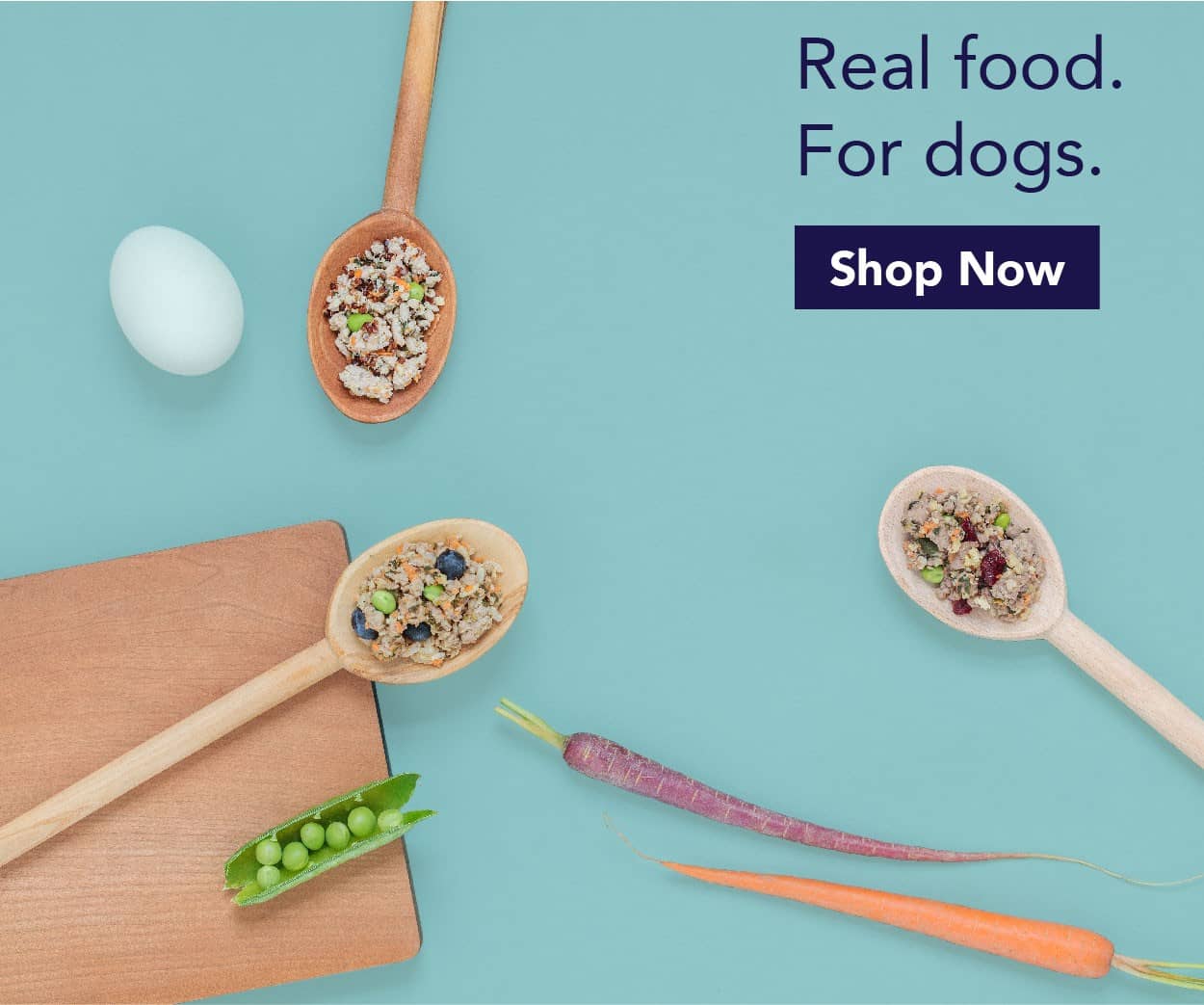 The meal itself is of much higher quality than the majority of commercial pet foods, so your dog will receive greater nutrients. The healthier your dog is, the better for his diet.
Also Read: 5 Best Temporary Dog Fencing
Poor-quality pet diets can create nutritional gaps in your pet, which over time can cause major health issues and high vet costs. Saving money on inexpensive pet food today can wind up costing you more in the long term. With a fresh pet food company like Spot and Tango, you can make an investment in your dog's long-term health and well-being.
Spot and tango dod food cost is very reasonable.
Additional advantages of feeding your dog quality dog food include the following:
Better and more controlled digestion, less diarrhea and gas
Decreased bowel volume and smell
A healthier coat with reduced shedding
Increased stamina and energy
Healthy weight loss (when needed for overweight dogs)
Improved oral hygiene and dental health
Decreased risk of urinary tract infections (UT) due to improved urinary health.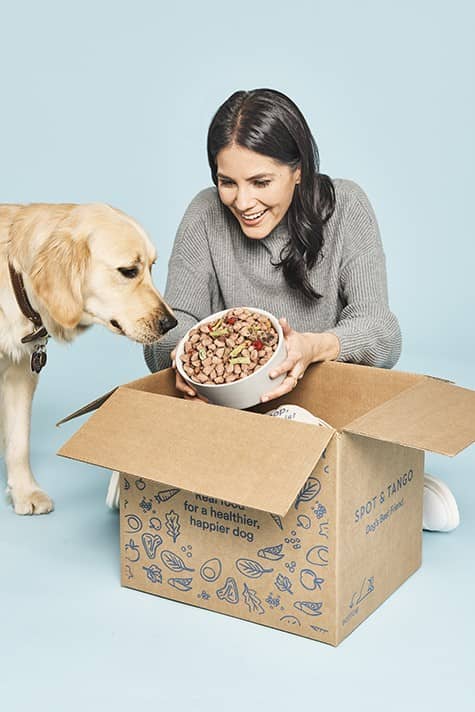 Conclusion
Overall, Spot and Tango dog food is a fantastic choice for your dog, in our opinion. The quality of fresh dog food is undoubtedly greater than that of typical dry food, but not all fresh food producers are made equal.
Spot & Tango dog food makes it simple to order and personalize your meal plan, and they are totally open and honest about the caliber and security of their goods.
Also Read: 5 Best Dog Playpens Indoor
Since most fresh food businesses only provide three or four selections, we weren't concerned about the lack of diversity in the recipes.
It's more crucial to focus on the quality of the components and customize the diet to your dog's specific calorie needs. Consider this brand if purchasing fresh dog food is within your means.

FAQ'S
Q: Where to buy Spot and Tango food?
A: Through their website, Spot and Tango accept online orders, and you can also purchase their items at a few Northeast-based specialized pet retailers.
Q: How much does Spot and Tango food cost?
A: All meal plans come with free shipping, and Fresh plans start at $2/day while UnKibble plans start at $1/day. Prices will vary from dog to dog depending on the individual calorie requirements and recipe choices. Caloric requirements are influenced by a number of factors, including age, weight, degree of exercise, and more.
Different rules apply to snacks; you just pay per bag. Snacks cost $12 for a bag.